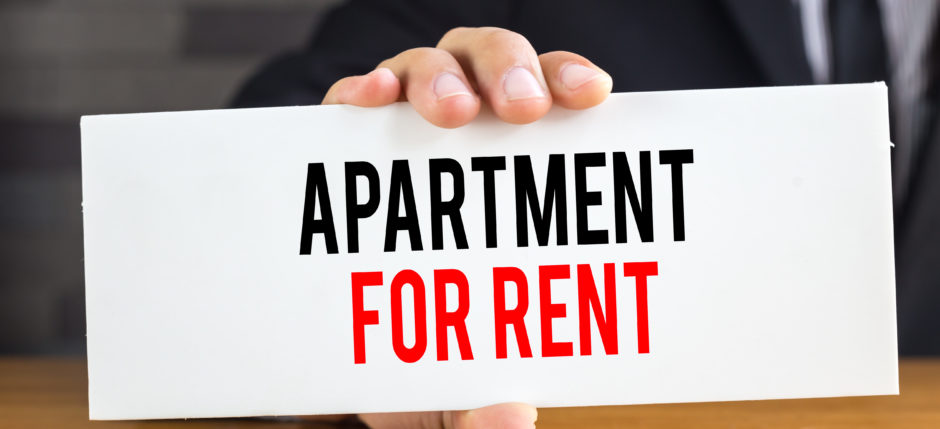 Oregon Landlord Tenant Lawyer Michael Fuller
I'm an Oregon landlord tenant lawyer. I help people with unsafe apartments and unfair landlords. I sue Portland landlords who break the law.
Can my landlord increase my rent?
A 2016 Oregon law by democrat Chris Gorsek prohibits rent increases within the first year of a month-to-month rental. After the first year, landlords must give 90 days notices of rent increases. Also, if you live in Portland, you have extra protections. Portland City Code 30.01.085 requires 90-day notices for any rent increases above 5%.
Landlords that violate Portland City Code must pay tenants three month's rent and reimburse legal fees.
Can my landlord evict me without cause?
Portland City Code requires a 90-day notice for no-cause evictions. Oregon law allows no-cause evictions with 60 days notice for tenancies of more than one year. For tenancies under a year, you can be no-cause evicted with 30 days notice. The only defenses to a no-cause eviction notice are (1) defective notice, (2) retaliation, (3) or discrimination.
Under Oregon law, no-cause eviction notices must give you 30 or 60 days, plus 3 days for mailing. Many landlords mess this up. BUT the three day rule does not apply if the notice is mailed and nailed to your door.
"Nail and mail" service is only effective if allowed by a written rental agreement so check your contract.
For more information about no-cause evictions, contact legal aid at (503) 224-4086, or an Oregon landlord tenant lawyer.
Ask an Oregon Landlord Tenant Lawyer
I'm happy to tell you what I know at no cost. To speak with an expert Oregon landlord tenant lawyer, you might try Troy Pickard, Kevin Parks, Paul Thompson, or Kevin Mehrens.
What if my landlord evicts me "for cause"?
Oregon law allows your landlord to evict you for certain causes:
24 hour evictions are allowed for any outrageous behavior by a tenant, guest, or pet, including use of drugs
48 hour evictions are allowed in half way houses for drug and alcohol use. BUT tenants can avoid eviction by getting sober within 24 hours.
72 hour evictions are allowed if tenants miss a rent payment. BUT tenants can avoid eviction by paying rent within 72 hours.
10 day evictions are allowed if a tenant gets more than one 30-day for-cause eviction within a 6 month period.
30 day evictions are allowed for cause.
A 30 day eviction for cause can happen if a tenant breaks the lease agreement, doesn't pay utilities, does pay a landlord's late fee, doesn't keep clean, attracts rodents, puts needles in the garbage, doesn't test the smoke alarms every 6 months, or causes destruction of the rental property. BUT tenants can avoid eviction by curing the cause within 14 days, AND domestic violent victims aren't liable for damage caused by abusers.
How do I fight landlord discrimination?
Landlords can't discriminate based on race, color, religion, national origin, sex, familial status, religion, disability, source of income, marital status, sexual orientation, gender identity, or ethnicity. Housing discrimination laws are sometimes complex. As a result, you probably want an Oregon landlord tenant lawyer to help fight landlord discrimination.
Landlords that discriminate will often lie about the real reason for rent increases and evictions. The good news is that Oregon laws prohibit facially neutral housing policies that have a "disparate adverse impact". This means you can defend against eviction without actually proving your landlord's intent. It's enough to prove that your landlord's policy had a disparate adverse impact. Read ORS 659A.425 describing what "disparate adverse impact" means.
If your landlord discriminated or retaliated against you, the judge may order it to pay actual damages and reimbursed legal fees. You can also raise discrimination as a defense to wrongful eviction so long as you are current on your rent. During the FED process you can pay your rent directly to the court.
How do I fight a wrongful eviction?
First, call legal aid at (503) 224-4086. Ask if you qualify for a legal aid Oregon landlord tenant lawyer. Some of the best tenant's rights advocates in Oregon work with legal aid. Then read ORS 90.392 about for-cause evictions. Make sure the reason listed on your eviction notice is valid.
Did you get a 72-hour eviction notice for failure to pay rent? If so, you can avoid eviction by paying within 72 hours. Is your 30-day eviction for cause? If so, you can avoid eviction by curing the cause within 14 days.
FED lawsuit paperwork must contain:
a summons
a complaint, and
a termination notice
If one of these papers in missing, the landlord may lose its FED eviction lawsuit. At a hearing on notice of noncompliance, you should let the judge know if your landlord interfered with your ability to honor a stipulated agreement. Your landlord may have waived its right to terminate your rental agreement if it knew of your violation and continued to collect rents anyway. Read ORS 90.412 about waiver.
Even if you owe back rent, the FED judge may offset the amount you owe by any damages you suffered due to "habitability" violations. In addition, you may bring a habitability counterclaim against a landlord that failed to adequately fix your apartment. If you have no defenses, consider moving out on your own to avoid an eviction on your record.
What if my landlord won't fix my apartment?
Oregon law requires landlords to keep apartments in "habitable" conditions, regardless the amount of rent. Read ORS 90.320 for a long list of "habitability" requirements all landlords must follow. If your apartment or rental home needs repair, first notify your landlord in writing. Your landlord is generally not responsible to repair things you broke.
If your landlord won't fix your apartment, consider filing a complaint with the help of an Oregon landlord tenant lawyer. At trial, a judge may order your landlord to make repairs, pay damages, reduce rent, and reimburse legal fees.
How do I fight a wrongful termination notice?
You can fight a wrongful FED eviction if your landlord messed up its termination notice. You should review the notice carefully with an Oregon landlord tenant lawyer. Does your notice have the correct dates and dollar amounts? Was your notice served timely?
If you receive a 72 hour notice for failure to pay rent, was the notice sent after the 8th of the month? Is the rent amount correct? Does the notice actually give you 72 hours to pay and cure? Make sure the notice shows the correct ending date and time. Does the notice demand late fees? Make sure the notice tells you that you have the right to pay to avoid termination.
How do I fight landlord retaliation?
You can defend an eviction based on landlord retaliation. Under ORS 90.385, landlords cannot retaliate against tenants by raising rent or through eviction. You have a right to complain about health and safety violations. You have a right to report discrimination in rental housing.
If you complain to a governmental agency in writing, or if you notify your landlord in writing that you intend to complain, your landlord cannot retaliate.
How long does the FED eviction process take?
If you stay after your eviction deadline, the sheriff will serve you with an eviction lawsuit called "FED" (forcible entry and retainer). The FED must contain a summons, complaint, and termination notice. The summons will show the date and time of your first appearance. The first appearance is set 5 to 7 days out from the FED filing. At the first appearance, either party will lose if they don't show up.
If both parties show up, the court will ask them to enter a stipulated agreement. If a tenant wants a trial, they must file an "answer" and pay the court its filing fee by 4pm. Trial is set within 7 to 10 days after the first appearance.
Should I enter a stipulated agreement instead of an FED trial?
Always try to talk to an Oregon landlord tenant lawyer before deciding whether to enter a stipulated agreement. Be sure you have no legal defenses to eviction. In many cases, tenants have counterclaims against their landlords for unsafe living areas. Do not sign a stipulated agreement you cannot follow through on. If you break a stipulated agreement, a landlord can get a judgment for possession just by filing a notice of noncompliance.
Although you could file an objection to the landlord's notice of noncompliance, you cannot assert counterclaims at final hearing. The final hearing is limited to only whether you followed through on your stipulated agreement. An exception exists if a landlord interferes with your ability to comply.
What happens at an FED trial?
At trial, the landlord has the burden to prove each element of tenancy, notice, and service. If the landlord doesn't present evidence about a specific requirement under ORS 90, you should ask the judge to dismiss the FED. You have the burden at trial to prove any defenses to non-payment and any counterclaims. If you prove any counterclaims against the landlord, the judge can order the landlord to:
pay fair compensation
make necessary repairs
comply with anti-discrimination laws
comply with anti-retaliation laws
reimburse legal fees
If the landlord wins, you have 4 days to move out. If you don't move out on time, the landlord can request a writ of execution. The sheriff serves the writ and issues an eviction trespass notice. The sheriff will stand by while the landlord changes the locks and you are forced to leave the premises.
What if I leave my personal belongings behind?
If you leave personal belongings behind, the landlord must store them. Then the landlord can serve you a notice of abandoned personal property. You have 5-8 days to respond to the notice, depending on whether it is hand-served or mailed. You must then pick up your belongings within 15 days or the landlord can throw them away.
Oregon Residential Landlord Tenant Act
Oregon law covering landlords is ORS Chapter 90. The Oregon Residential Landlord Tenant Act dates back to 1973. The law generally governs residential apartments and home rental agreements. Oregon's landlord tenant act law does not generally apply to hostels, hotels, or vacation homes. Landlords that violate Oregon law may be ordered to pay tenants actual damages.
The winning party in a lawsuit under Chapter 90 can generally recover their legal fees to reimburse an Oregon landlord tenant lawyer.